Free Shipping on all orders in the United States! 10% Discount For All New Customers! Use Coupon Code: PANTYLOVE!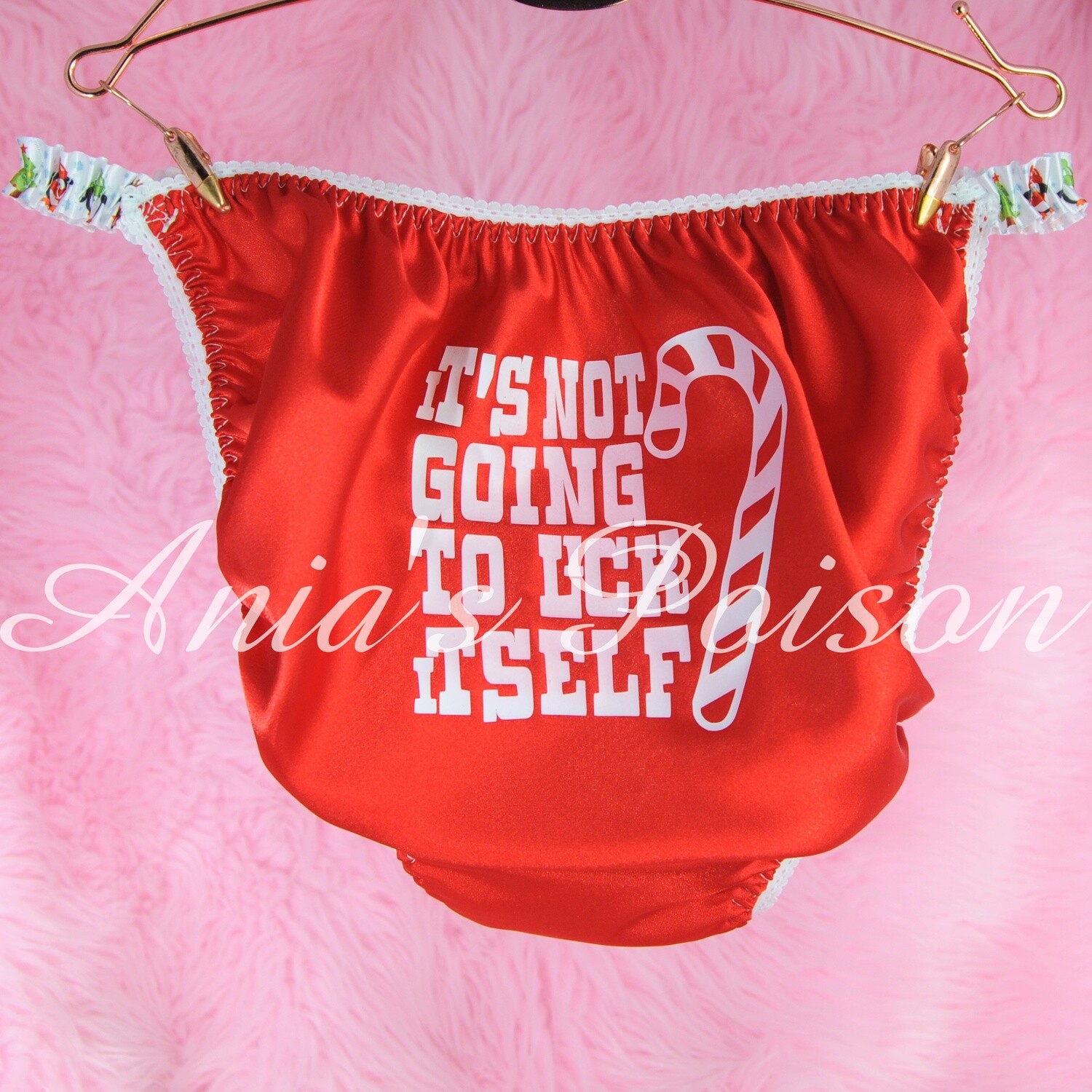 Ania's Christmas Edition "Its not going to lick itself" Green Red Satin Naughty men's sissy mens panties String bikini size S-XXL
SKU 00540
Product Details
For your consideration are very sexy satin with a nylon crotch panties for him. Christmas limited edition panties, with naughty text and ruffled sides! Soooo CUTE! The perfect gift for your special friend 😉
3 choices of Naughty Christmas Text!
"It's Not Going To Lick Itself:
"Im Cumming Santa!"
"Santa's Little Sissy"
These are hipster style, designed for men not women (unless you like the front puffy) For the ideal fit your waist/hips should be somewhere in the middle of the range not at the beginning or the end
Sizes are as follows:

S will range from 22-32"
M will range from 24-36"
L will range from 26-40"
XL will range from 28-44"
XXL 30-48"
Save this product for later