Free Shipping on all orders in the United States! 10% Discount For All New Customers! Use Coupon Code: PANTYLOVE!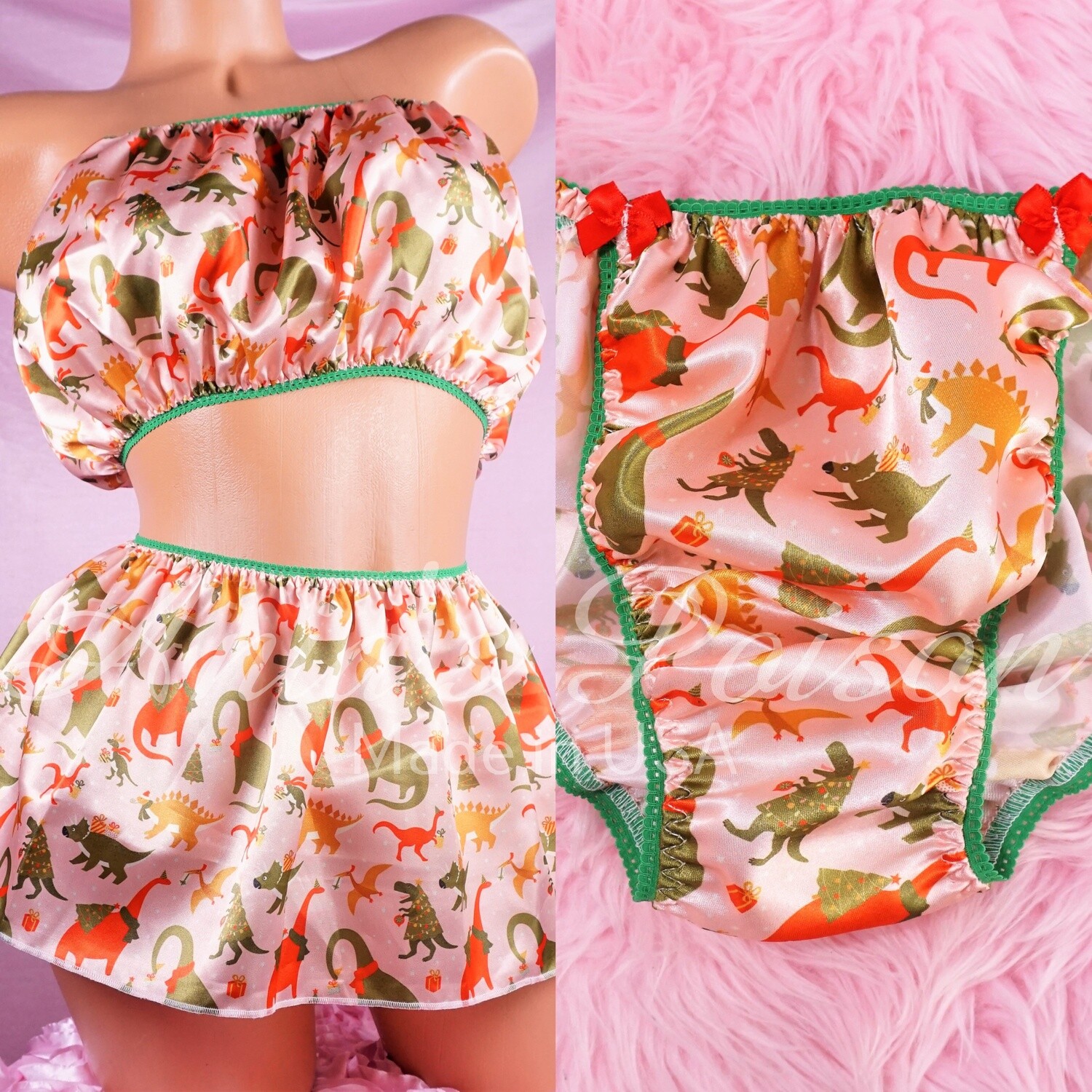 Ania's Poison Christmas Dino Panties 100% polyester silky soft string bikini sissy mens underwear novelty print panties
SKU 01475
Product Details
For your consideration are a very unique slippery smooth pair of bikini mens panties. Choose your item and size!
Please note that elastic colors vary depending on color of fabric
These are hipster style, designed for men not women (unless you like the front puffy) For the ideal fit your waist/hips should be somewhere in the middle of the range not at the beginning or the end
Sizes are as follows:
S will range from 22-34"
M will range from 24-36"
L will range from 26-40"
XL will range from 28-44"
Bandeau Bra: 28-50"
Mini skirt: Mini Skirts 26-42", 9" long

Save this product for later