Free Shipping on all orders in the United States! 10% Discount For All New Customers! Use Coupon Code: PANTYLOVE!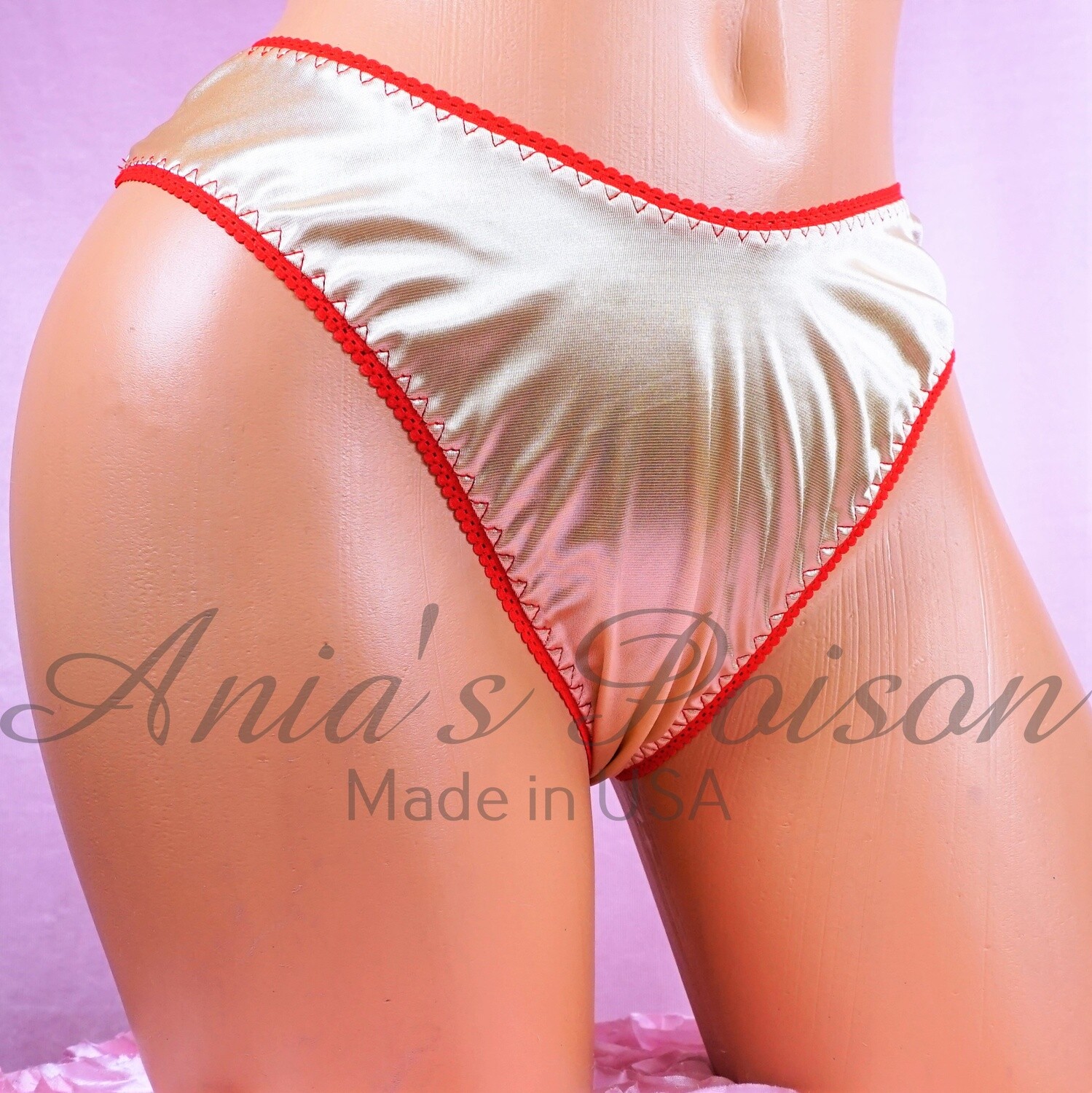 Dead Stock sample sale! 4 only Gold satin silky smooth mild stretch high leg cut 80s style panties S/M
02138
Product Details
Absolutely sinful stretchy high leg cut panties in that classic 80s style. Only size S/M made as a Christmas sample. 2 way stretch
These are hand Made 100% in the USA, with love and care. You wont be disappointed.

Please make sure to check measurements:
Sizes:
S/M: 24-34"
Bra up to a 36" chest tightly
L/XL: 26-40"
Bra up to 40" chest
PLUS: 28-48"
Chest up to 50"
Shipping:
We ship first class mail with up to 3 days handling time. Usually we get it out faster though. Packaging is Hush Hush so nobody knows what s in it.
Returns: We offer a standard return policy, of 14 days. You will be responsible for shipping the UNUSED, UNWORN Item back to us. If you aren't sure about sizing please try the item over your clothing, and order one item first to make sure you are happy.
Customization: We get many requests to customize items. We can not accept any at this time.
THANK YOU FOR SUPPORTING SMALL BUSINESSES
Save this product for later