Free Shipping on all orders in the United States! 10% Discount For All New Customers! Use Coupon Code: PANTYLOVE!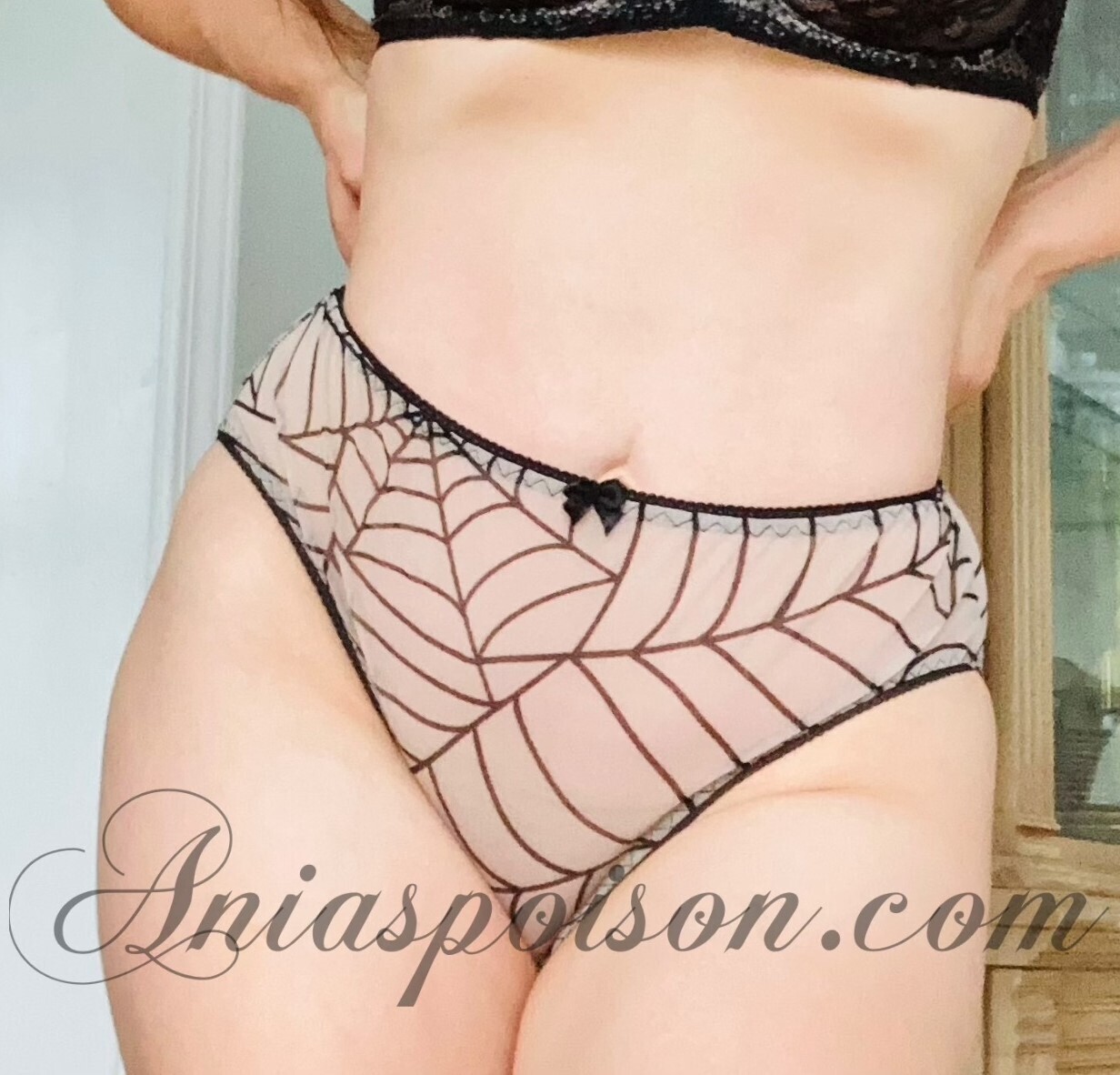 Halloween Lace Duchess Classic 80's cut Spiderweb Ivory & Black Nylon Mesh New Full CUT ladies panties sz L/XL
SKU 01796
Product Details
New Halloween 2022 Panties!
Absolutely delightful sheer ladies panties in a new hipster FULL cut. Cut on a bias allowing natural form fitting give to the fabric, these little treasures will contour your body while allowing you to enjoy the feel of pure satin. Matching gusset. Such a thoughtful surprise for your special someone 😉
These are hand made 100% in the USA, with love and care. You wont be disappointed.
Please make sure to check measurements:
L/XL measures 28-45" At the hips
Save this product for later