Free Shipping on all orders in the United States! 10% Discount For All New Customers! Use Coupon Code: PANTYLOVE!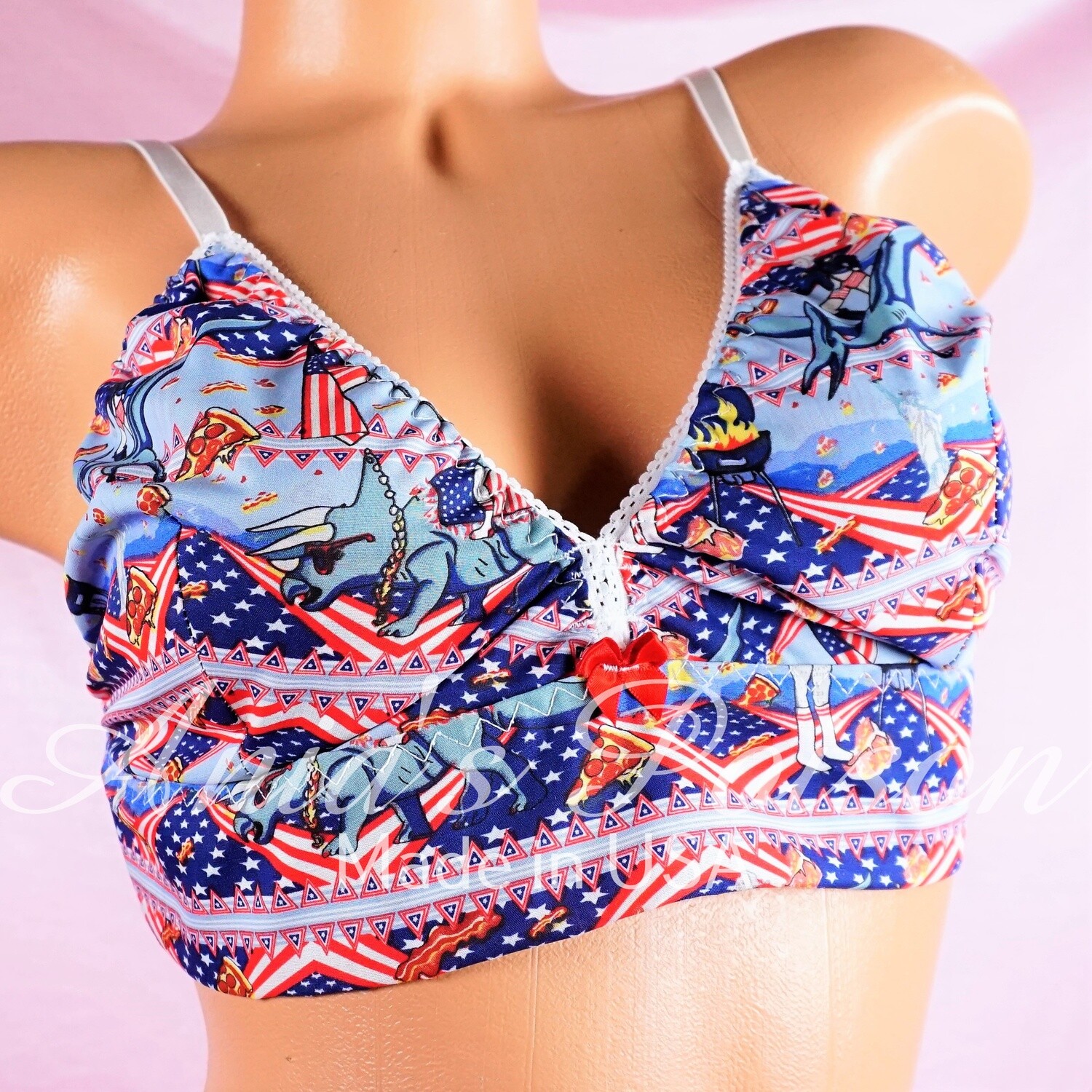 July 4th sissy Crop Top bra Novelty cotton tie back USA ladies Bralette top presidents dinos size S/M L/XL
01274
Product Details
Celebrate Independence Day with this novelty print crop top featuring Founding Fathers, dinosaurs, and a cookout!
Its going to take in a moment to see whats happening here, but it's amazing.
George Washington is riding a pterodactyl while Abraham Lincoln is making steak and Roosevelt is riding a triceratops, without pants, wearing patriotic boxers all while pizza and bacon is falling from the sky. That about sums it up! Don't miss this print, it's amazing!
Perfect for a 4th of July BBQ!!!
Ties at the back and adjustable shoulder straps for a perfect fit.

Choose Size:

S/M - A/B cup
L/XL - C/D cup
About Us:
Ania's Poison is a small lingerie company making all of our items right here in the USA. While many Chinese sellers are attempting to copy our styles now, even STEALING our photos to look like us they can not match our quality. Each item is Hand cut, Assembled, Processed and Finished by our small team of ladies in Roanoke Va! If you are looking for quality men's panties, look no further!
Save this product for later