Free Shipping on all orders in the United States!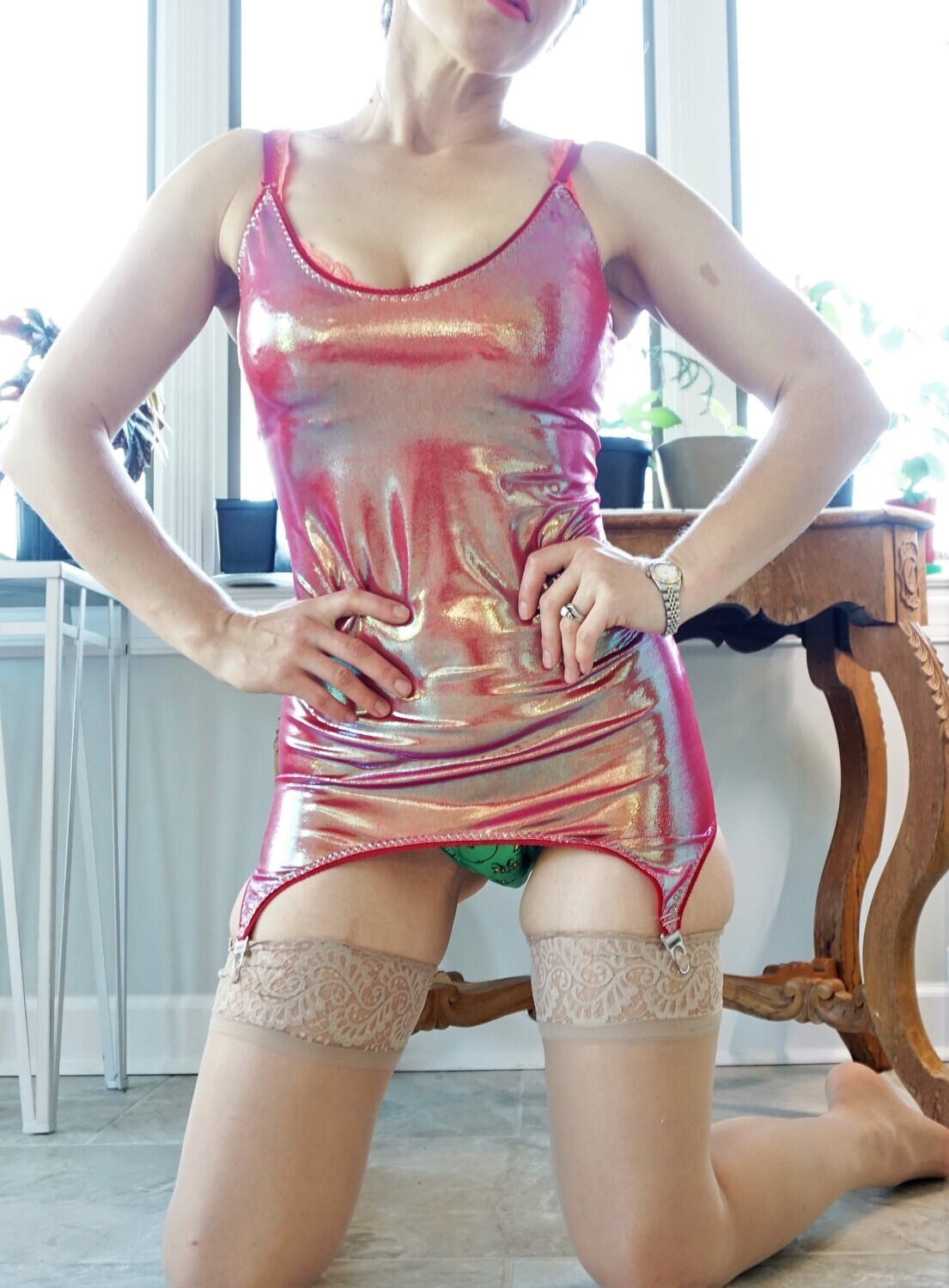 Super Stretchy UNISEX Body Con Christmas Day GIRDLE Garter Tight Slinky mini dress with adjustable straps S/M or L / XL - Girdle Garter
01469
Product Details
Absolutely to die for, super shiny wetlook stretch garter dress/ or vintage style girdle. How cute is this! Get your Valentine's on right!
Super stretchy fabric, metallic sparkly red. Adjustable bra like straps. Metal hold up garters for your stockings!
Comes in size S/M like the model is wearing
or L/XL
S/M Bust 32" Plus stretch
waist 26" Plus stretch
L/XL bust measures at 36" laying flat and has plenty of stretch.
Waist is 31" plus stretch
Save this product for later