Free Shipping on all orders in the United States!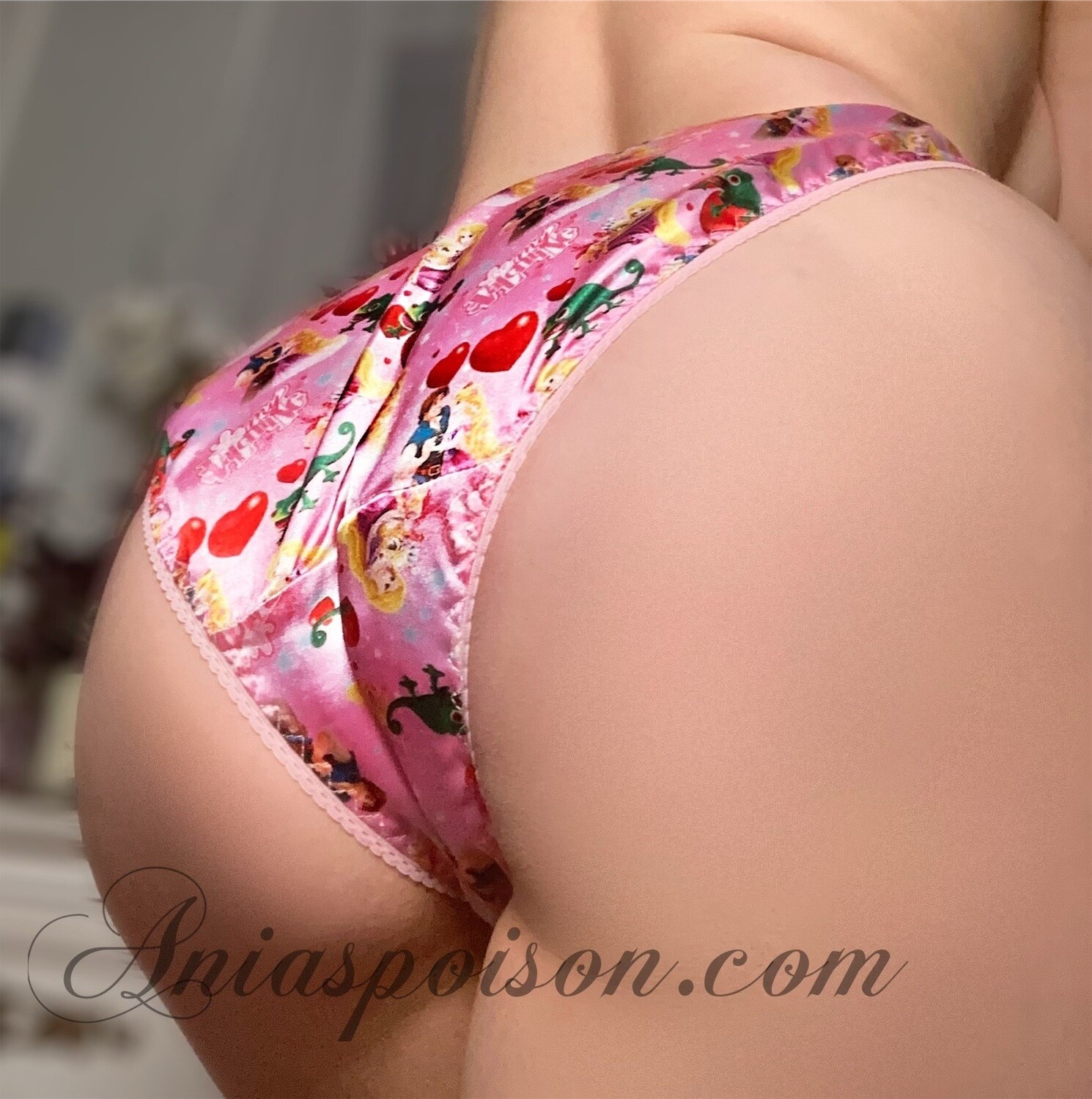 Valentines Day Lace Duchess sissy panties Rare Pink Princess Classic 80's cut satin wet look WOMEN'S panties sz 6 7 8 9
02062
Product Details
New Valentines Day Ladies Panties!
Absolutely delightfully shiny Satin ladies panties cut in the Classic 1980's style. These little treasures are feature a satin gusset, dreamy HIGH QUALITY satin, and are very comparable to the infamous discontinued Joe Boxer collection.

These are hand made 100% in the USA, with love and care. You wont be disappointed.
Please make sure to check measurements:
6: 24-36"
7: 26-38"
8: 28-40"
9: 30-42"
About Us:
Ania's Poison is a small lingerie company making all of our items right here in the USA. While many Chinese sellers are attempting to copy our styles now, even STEALING our photos to look like us they can not match our quality. Each item is Hand cut, Assembled, Processed and Finished by our small team of ladies in Roanoke Va! If you are looking for quality men's panties, look no further!
Save this product for later