Free Shipping on all orders in the United States!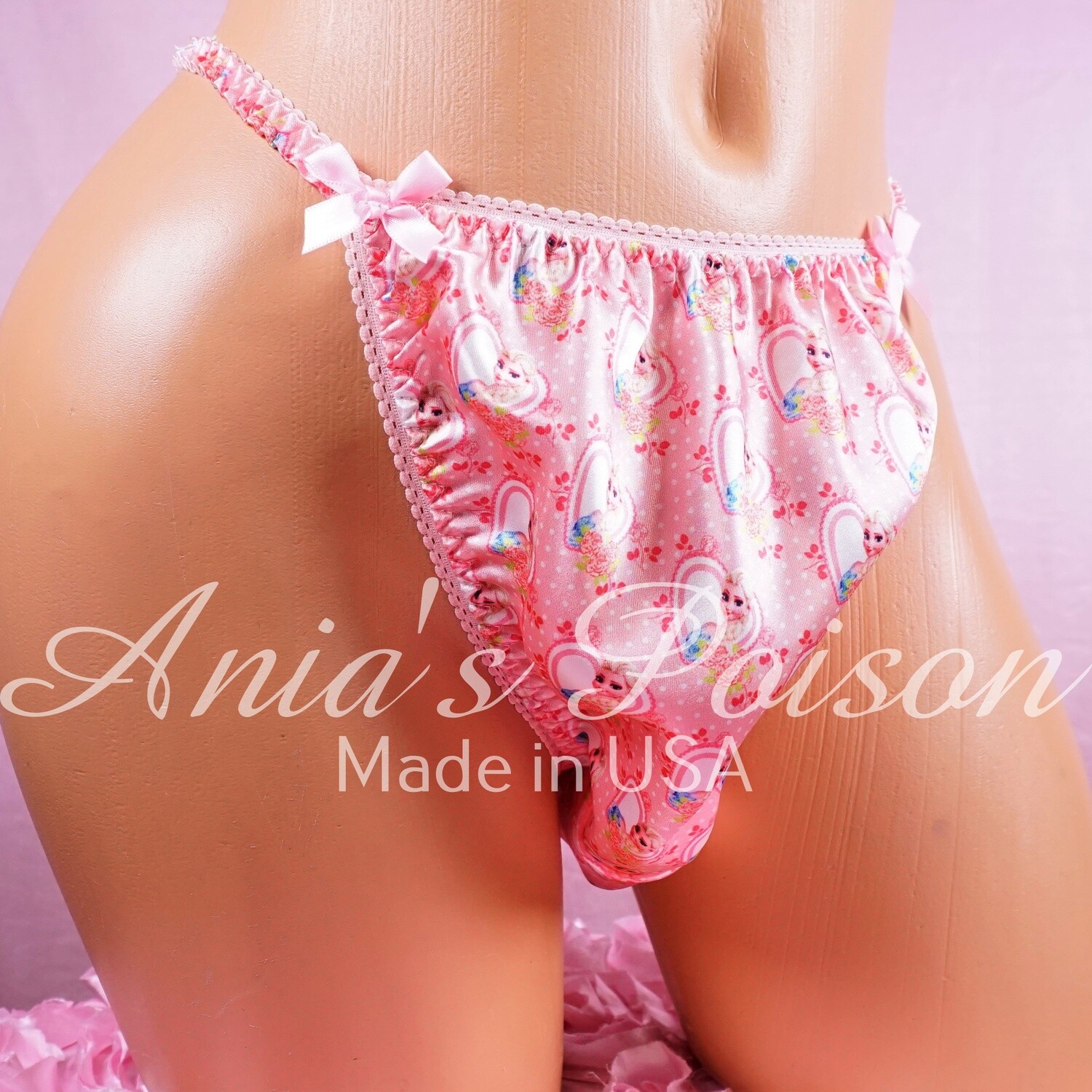 Valentine's Day Shiny Satin string bikini mens panties - Skirt bra tube top - Frozen Ice Princess in Pink
01068
Product Details
Valentines Day collection! Available in skirt panties or Top for a limited time
Each item sold separately. Please select from the drop down
Gorgeous Satin string bikini panties for men with a nylon gusset and silky smooth 100% polyester satin. Cut for a man. Add an optional skirt or bra to your panties! Also made a great gift idea.
Sizes are as follows:
S will range from 22-32"
M will range from 24-36"
L will range from 26-40"

XL will range from 28-44"
XXL 30-48"
Bra- 36-48"
Skirt 26-44"
Save this product for later