Free Shipping on all orders in the United States!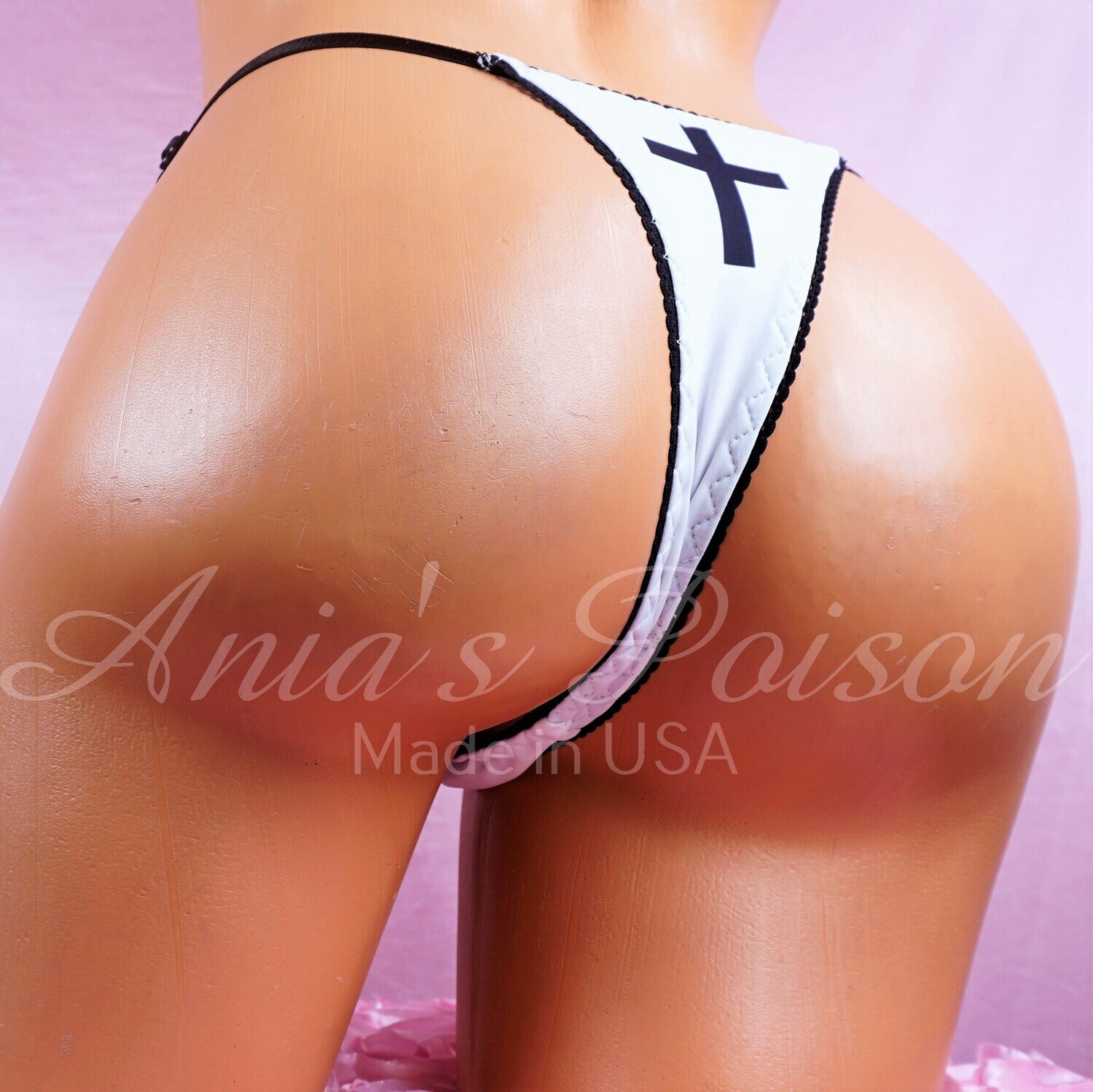 super stretchy SPANDEX naughty Sinner or Saint adjustable sissy Ladies Triangle T thong panties adjustable sides
01574
Product Details
Sexy stretch panties made to show off your naughty, sinner side.
Available in two sizes - Regular or Plus!
If you are a man, Plus size is recommended for a wider front panel and slightly more coverage.
please check measurements
Reg: 24-50" Adjustable straps
Plus: 28-54" Adjustable straps and wider front panel.
Save this product for later